Hands-on Workshop: Anchorage, AK
Hands-on Workshop: Anchorage, AK
$495.00 – $995.00
$495.00 – $995.00
REGISTRATION INFO
8 CE Credits
Zirconia Anterior Kit included w/ Private Practice Registration
Coffee & Lunch will be provided
Saturday, 8/26/2023 from 8AM – 4PM
Location: Diamond Center Hotel
THE CE TOPICS
Proper preparation and seating techniques
NEW Digital dentistry for pediatrics and special needs
Learn how to troubleshoot during preparation/seating
Suggested luting agents and cementation procedures
How to properly handle, adjust and sterilize zirconia crowns
NEW permanent preformed zirconia crowns
Description
Additional information
Description
The aim of this course is to provide participants with the tools and knowledge to lessen the learning curve with all-ceramic, zirconia pediatric crowns. Our Board Certified Pediatric Dentists present over 40 case examples and follow-ups (the good, the bad and the ugly) to help you avoid common pitfalls they've experienced and get you on the path to success. During the hands-on portion of the course, attendees will prepare melamine anterior and posterior teeth on a typodont to accept zirconia pediatric crowns.
• Indications & contraindications
• Preparation and seating techniques
• Common pitfalls, material properties
• Surface treatments
• Luting options
• Compare and contrast zirconia pediatric crowns
• Digital dentistry for pediatric and special needs dentistry
Each attendee will receive an attendance verification form with 8 continuing education credits. Verification Code: VBP.

8 CEUs
$449 – Resident/Faculty
$995 – Private Practice
Private Practice Registration
includes a Zirconia Kinder Krowns Basic
Kit
The good the bad and the ugly.
Learn from our well documented cases followed for years.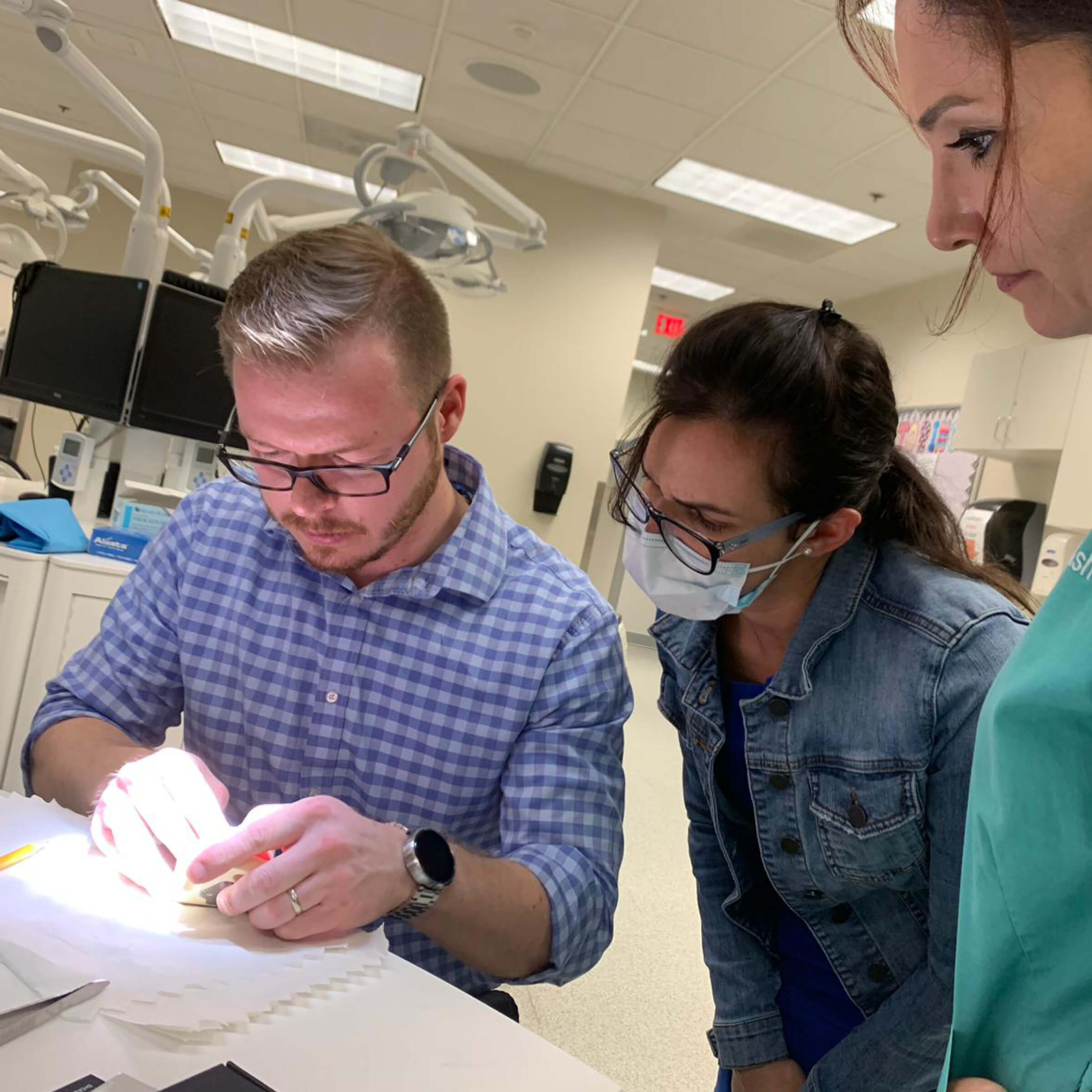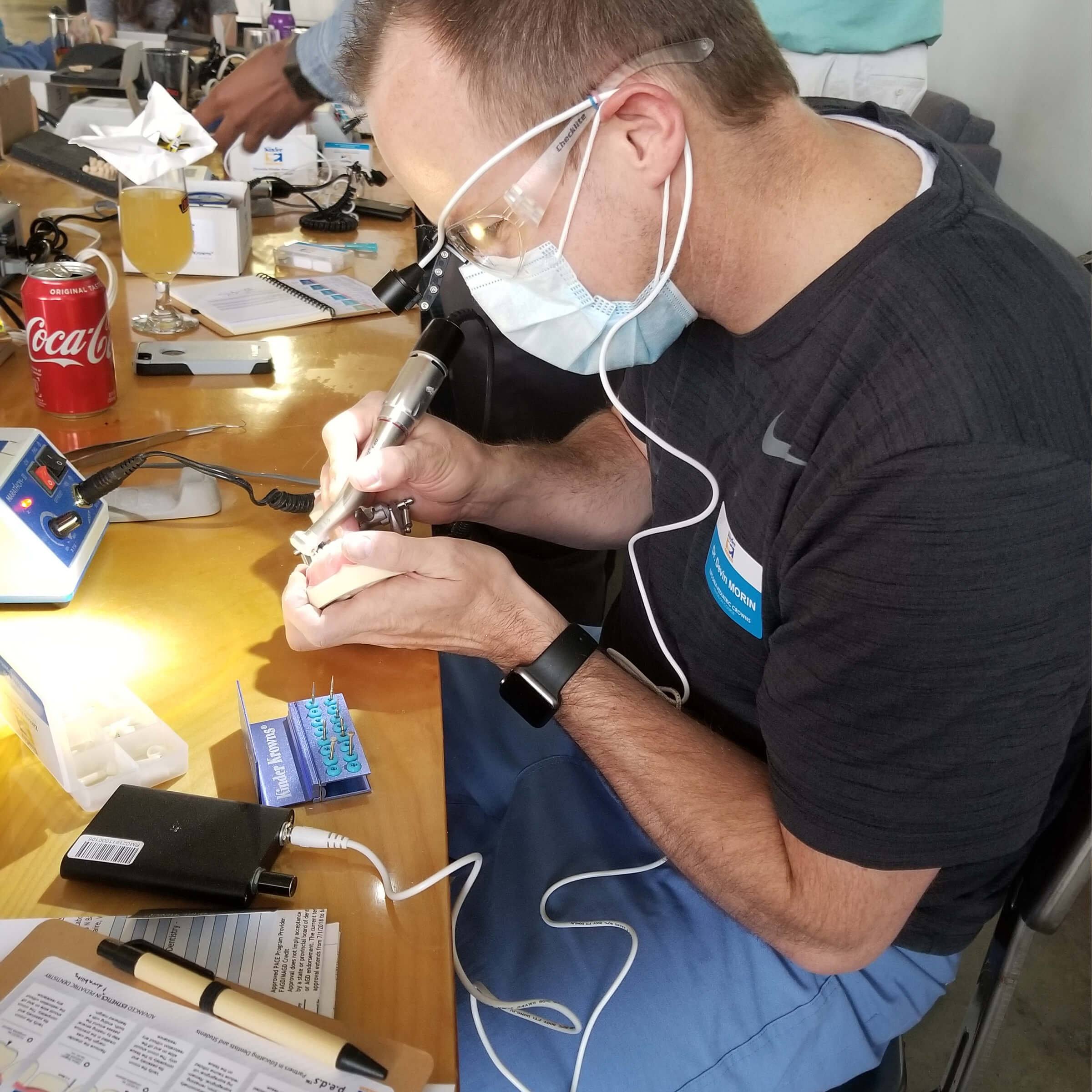 About our instructors
Dr. Keith Tam
Board Certified Pediatric Dentist
Dr. Keith Tam completed his  Doctorate of Dental Surgery at University of Southern California. He went on to complete his pediatric residency at Boston University Goldman School of Dental Medicine. Dr. Tam started up his private practice located in Santa Maria, CA in 2010. Dr. Tam has placed thousands of zirconia pediatric crowns and thoroughly documented his cases over the past decade.
Brandon Richards
General Manager @ Kinder Krowns
Why you should attend our workshop
Workshop Location
DIAMOND CENTER HOTEL
Extraordinary By Nature, Exceptional By Design
Welcome to Dimond Center Hotel, your home away from home in Anchorage! Our property is owned and operated by the Seldovia Native Association, Inc., and we're proud to display unique art representing the Kachemak Bay region, where the small village of Seldovia is found. Upon arrival to Anchorage, you'll find Dimond Center Hotel to be a quick and easy drive from the airport and conveniently located just a short distance from hiking, sightseeing, and dining in our beautiful city.
Anchorage offers a wonderful mix of urban and natural elements. Visitors can enjoy cultural experiences at museums like the Alaska Native Heritage Center or take in a show at the Alaska Center for the Performing Arts. Music and art abound at the galleries and cafes dotted around town, and a walk along the streets downtown will show off some of the excellent street art in Anchorage. Guests in search of outdoor recreation will love our convenient access to world-class hiking opportunities at nearby Chugach State Park.
HOTEL INFORMATION
$189 Per Night (Group Rate)
Check-in: 3:00 pm
Check-out: 12:00 pm
700 E Dimond Blvd. Anchorage, AK 99515
The atmosphere was very conducive to learning. It was an asset to have the doctors available to share their cases (successes/failures), and for everyone to be able to ask clinical questions.
Additional information
| | |
| --- | --- |
| Registration Type | Private Practice, Resident/Faculty |