Hands-on Workshop Munich, Germany
Hands-on Workshop Munich, Germany
$750.00
$750.00
REGISTRATION INFO
8 CE Credits
Kinder Krowns: Zirconia Anterior Kit (valued at $370.80)
Coffee & Lunch will be provided
Saturday, 4/15/2023 from 9AM – 5PM
Location: Roomers, Munich
THE CE TOPICS
Proper preparation and seating techniques
NEW Digital dentistry for pediatrics and special needs
Learn how to troubleshoot during preparation/seating
Suggested luting agents and cementation procedures
How to properly handle, adjust and sterilize zirconia crowns
NEW permanent preformed zirconia crowns
Description
The aim of this course is to provide participants with the tools and knowledge to lessen the learning curve with all-ceramic, zirconia pediatric crowns. Our Board Certified Pediatric Dentists present over 40 case examples and follow-ups (the good, the bad and the ugly) to help you avoid common pitfalls they've experienced and get you on the path to success. During the hands-on portion of the course, attendees will prepare melamine anterior and posterior teeth on a typodont to accept zirconia pediatric crowns.
• Proper preparation and seating techniques
• NEW Digital dentistry for pediatrics and special needs
• Learn how to troubleshoot during preparation/seating
• Suggested luting agents and cementation procedures
• How to properly handle, adjust and sterilize zirconia crowns
• NEW permanent preformed zirconia crowns
Each attendee will receive an attendance verification form with 8 continuing education credits. Verification Code: VBP.

8 CEUs
$750 – Private Practice
Private Practice Registration includes
a Zirconia Kinder Krowns Trial Kit
The good the bad and the ugly.
Learn from our well documented cases followed for years.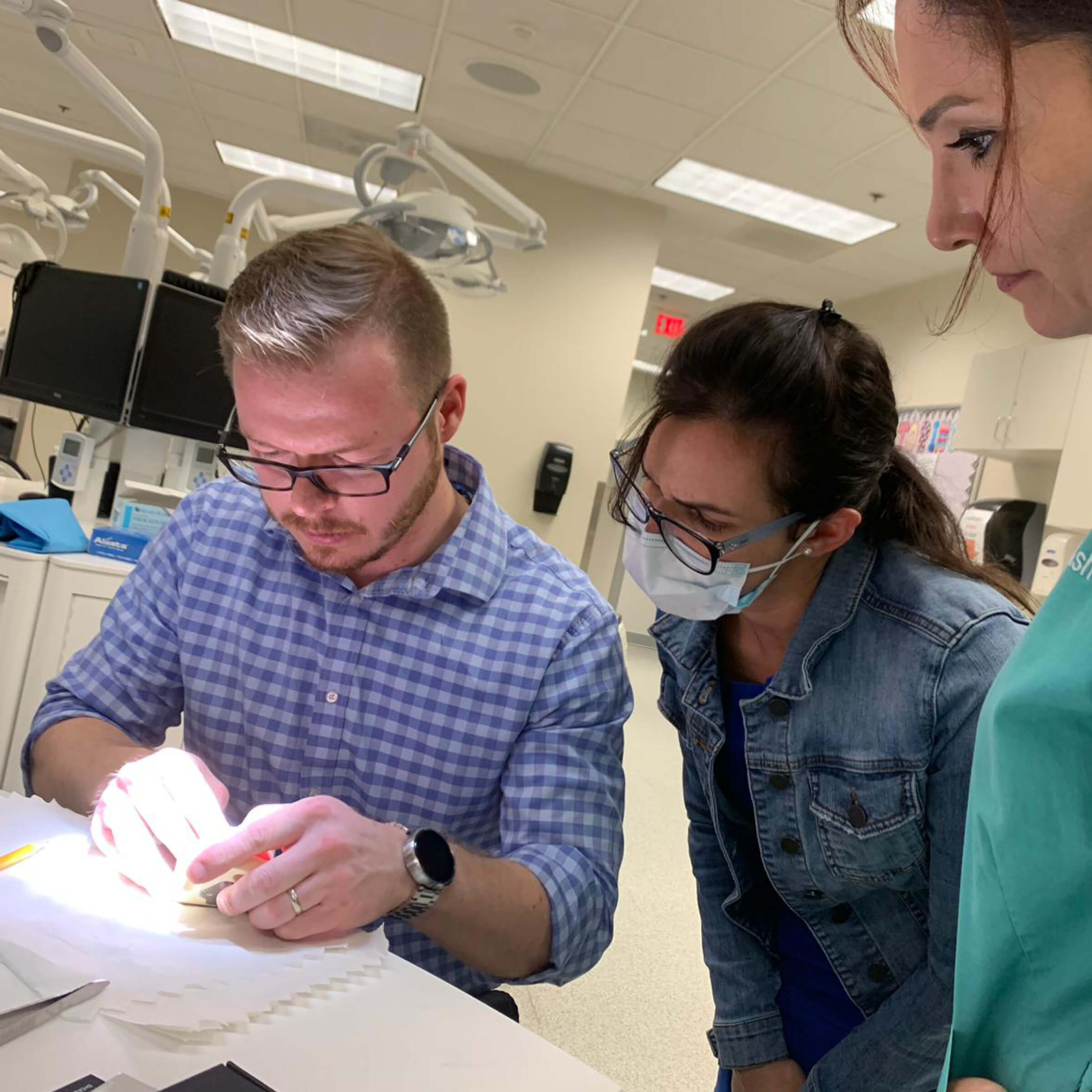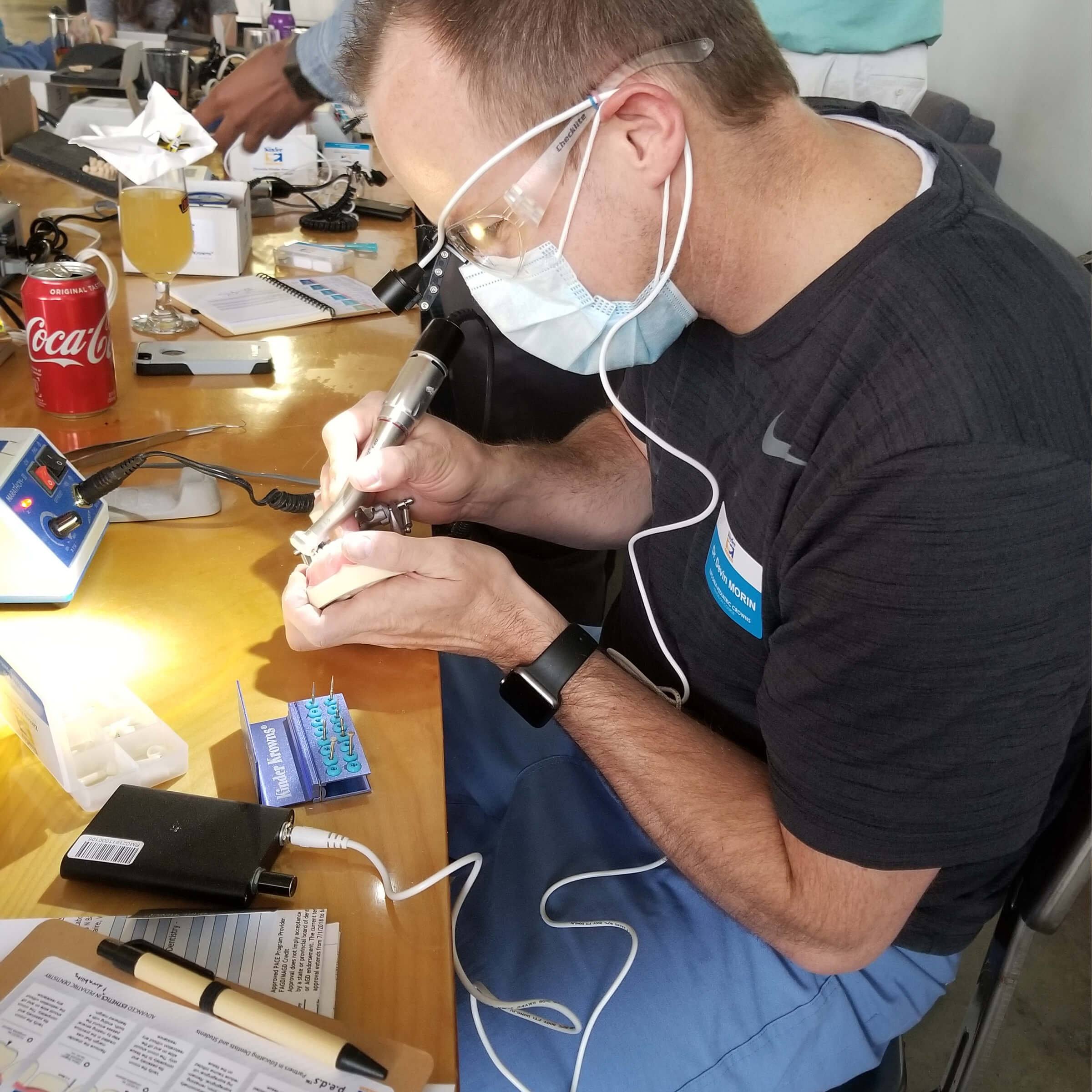 About our instructors
Dr. Aurora Alva
Board Certified Pediatric Dentist
Dr. Aurora Alva is an American board-certified pediatric dentist, a member of the American College of Pediatric Dentists, and a diplomate of the American Board of Pediatric Dentists. She started her career by obtaining a Biology degree from Wellesley College in Wellesley, Massachusetts where she graduated Cum Laude. During her time at Wellesley, she also had the opportunity to successfully complete courses at the Massachusetts Institute of Technology (MIT) and immersed herself in summer research projects at Harvard Medical School. She obtained various college stipends for her achievements such as from the Howard Hughes Medical Institute and upon graduation was one of the two recipients of the Wellesley College Graduate Fellowship Award. She obtained both her dental degree and Pediatric Dentistry certificate from Tufts School of Dental Medicine in Boston, Massachusetts in 2007 and 2009 respectively. Dr. Alva's pediatric dental professional career has been diverse. She has worked in private practice in Massachusetts, Texas and Georgia, participated in humanitarian dental missions in Honduras and Ecuador, worked as a pediatric dental contractor for the American Army in Germany, and worked in private practices in Munich, Germany. Dr. Aurora Alva holds professional licenses from the states of Georgia, Texas, Hawaii, California, and the region of Bavaria in Germany. She is an active member of the American Dental Association, the American Academy of Pediatric Dentists and the American Board of Pediatric Dentists. Dr. Aurora Alva is constantly keeping up with advances in pediatric dentistry by taking both courses live and online to further her education, especially those focused on minimally invasive dentistry. 
Dr. Alva is a strong supporter and an investor of telehealth technology. She believes teledentistry offers a vital resource to every dental patient in need.  Dr. Aurora Alva is currently working in private practice in the USA. She is also an active dental provider for different teledentistry platforms and works as a dental consultant for a private company preparing students for the American national dental boards. 
Dr. Aurora Alva is a co-author in the book ALPHA DENTISTRY vol. 1 – Digital Orthodontics FAQ and in the upcoming ALPHA DENTISTRY vol. 4 – Children Dental Care FAQ.
Brandon Richards
General Manager, Kinder Krowns
With over a decade of product development experience in the dental industry, Brandon Richards serves as General Manager with Kinder Krowns. Mr. Richards obtained his Bachelor of Business Administration degree at the University of Minnesota, with much of his coursework geared towards new product design and development. Over his tenure, Brandon has launched three product lines and played a large role in the expansion of their ISO 13875-2003 Medical Device quality control process. Mr. Richards regularly attends continuing education courses on CAD/CAM design, advanced dental materials and restorative options to keep abreast on the ever-changing industry.
Workshop Location
Roomers, Munich
Landsberger Str. 68, 80339 München, Germany
Saturday, 4/15/2023
9:00AM – 1:00PM
The atmosphere was very conducive to learning. It was an asset to have the doctors available to share their cases (successes/failures), and for everyone to be able to ask clinical questions.