The Venue
BREWDOG Hotel & Brewery
Columbus, OH
The world's first craft beer hotel, where you can wake up inside a brewery. BrewDog's DogHouse Columbus will greet you each morning with aromas from our gently fermenting foeders even before you head down for breakfast
Registration Information
Registration Cost:
$1795 per attendee and it includes:
2 Night Hotel Stay at Brewery
Up to 16 CE Credits
Friday Night Welcome Reception
Kinder Krowns: Zirconia Anterior Kit
Beer Tasting
Plan to share a room with another attendee? Contact us for a reduced tuition rate.
Sitting on a 42 acre site in Columbus, they brew their Headliner range and limited-edition exclusive beers. You can discover all of these beers at DogTap Columbus, as well as a 6,000 sq ft interactive craft beer museum.
From your room, you can see, hear and smell our sour beer foeders and take it all in. Head down for a beer-paired breakfast. Spend time reading the latest brewing books. Even sit back with a draft beer poured from your room's very own BrewDog tap.
Digital Dentistry for Pediatrics & Special Needs
Didactic and Round Table Q&A
Digital dental impression systems
Preparation, seating and cement choice
Learn how to request patient specific and modified Kinder Krowns
Instructors
Dr. Keith Tam
Board Certified Pediatric Dentist
Brandon Richards
Dental Laboratory Manager
Director of Client Service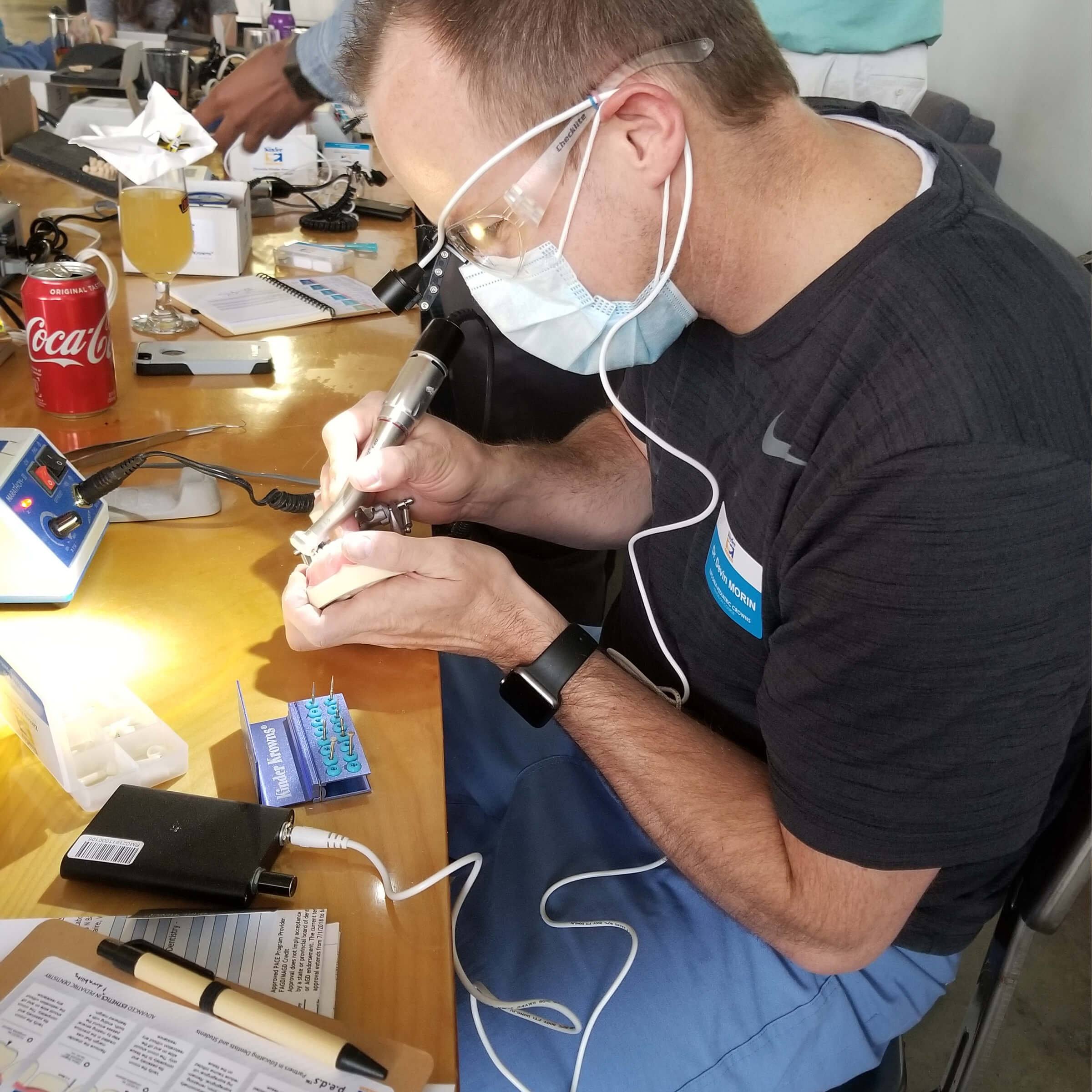 Zirconia Pediatric Crowns
Didactic & Hands-on Workshop
Pick up tips to reduce you're chair-side time
Grasp how to handle multi-unit and complex cases
Maximize your confidence going into your first case
Avoid the common technique pitfalls and learn practical steps to avoid them
Instructors
Dr. Keith Tam
Board Certified Pediatric Dentist
PPN: Pedo, Precedex & Nitrous: Sedation w/o Narcotics
Didactic and Round table Q&A
High Concentration Nitrous
Delivery Systems for Nitrous
Capnography
Precedex
Instructors
Dr. Matthew Coplin
GP Serving Pediatric Patients for over 20 years
Dentistry's Financial Awakening from COVID
Didactic and Round table Q&A
How to Legally Lower Your Taxable Income
How to Plan For Long Term Success with a New Tax Code
Answers to all your tax related questions
The 6 Most Impactful Changes We Expect to See in the New Tax Code
Instructors
Chris Sands
CPA with Pro-Fi 20/20
5 Key Online Marketing Strategies: What Works & What is Wasting Your Time & Money in 2021
Didactic and Round table Q&A
Recognize why you should stop doing the same marketing as everyone else.
Discover the secrets of dental practices who excel at marketing.
Analyze your dental practice's personal brand and visualize exactly how that should look online.
Instructors
Scott Childress
Marketing Expert with Magnify
Updates on Disability Insurance
Didactic and Round table Q&A
Learn the importance to review the language in the contract
Why you should be updating your policy
How to make sure that if something happens, you are protected.
Instructors
Stephen Abrams, MBA
Insurance Specialist
From

7PM
To

9PM
TASTING EVENTBREWDOG TAPHOUSE
Friday, June 25th
Welcome Reception
Join us for a tasting event in the Brewdog Taphouse.
From

8AM
To

2PM
WORKSHOPInstructor:
Dr. Keith Tam
Saturday, June 25th
Zirconia Pediatric Crowns
Didactic and Hands-on
From

2PM
To

4PM
WORKSHOPInstructor:
Scott Childress
Saturday, June 25th
5 Key Online Marketing Strategies
Didactic and Hands-on
From

8AM
To

12PM
DIDACTICInstructors:
Brandon Richards
Sunday, June 27th
Digital Dentistry in Pediatrics and Special Needs
Lecture and Round Table Q&A
From

1PM
To

4PM
DIDACTICInstructor:
Chris Sands
Sunday, June 27th
Dentistry's Financial Awakening from COVID
Lecture and Round Table Q&A
Affiliate Network
Save by being a common client: Learn More